So you've identified a technique that you really want to add to your game, but so far it isn't working as well as you hoped. It doesn't have to be a sweep, in fact this advice applies to all techniques and positions in your Jiu-Jitsu. Of course doing your own research on a Gracie Barra YouTube channel (see our weekly GB Technique features on GB Online) could help. But if you are determined to add another weapon to your Jiu-Jitsu arsenal, we have some black belt tips for you.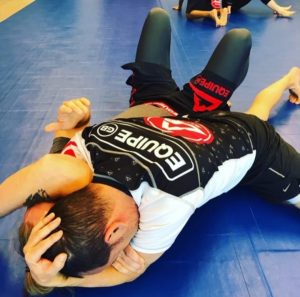 1) Demonstrate the technique to your instructor. Ask if you can apply the technique on them for feedback. This is a crucial step that many students miss out in learning a technique. Jiu-Jitsu is largely a "feel" martial art. That is to say that to really understand the details of any given technique, you really need to have the technique correctly applied to you so that you may experience it directly.
Using the arm triangle or katagatame choke is a great example. It might look from a distance that the choke is being properly applied, but feeling it, your partner might say "Well… it's tight, but I don't feel like the choke is cutting off the blood." Only if your partner or instructor feel you apply the move, they can offer specific advice to tweak your technique.
2) Feel the technique. The corollary to tip #1 is that you need to feel the instructor applying the technique precisely and skillfully to you in order to feel the effectiveness. You've probably heard the term "invisible Jiu-Jitsu". Far from a comic book superpower, it means that often there is pressure or leverage being applied that may not be obvious from merely observing the technique.
Don't be shy to ask your instructor to apply the technique in you so you can feel the correct execution of the move. I promise you will understand the technique on a deeper level than before.
3) Drill with a partner. This is so important, but really requires extra effort on your behalf. In regular class time, there just isn't a lot of free time allocated to students drilling whatever techniques that they want to work on.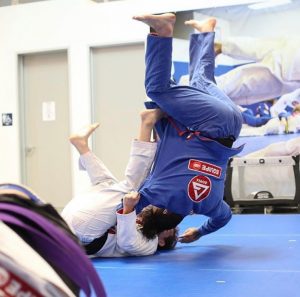 You are going to have to enlist the assistance of a favorite training partner to set aside some time to get in some repetitions of your Hook Sweep until you're able to execute it efficiently and competently. Arriving early to class or going to a corner of the mat during free rolling might give you the chance for focused drilling. Remember: "Drillers are killers!"
4) Positional sparring. Most Gracie Barra classes feature some specific or positional sparring to provide a chance to try to work the position that you just learned in class. In interviews with many world class bjj competitors, if there is a "secret" to their competition preparation, it is a lot of positional sparring before the tournament.
ㅤ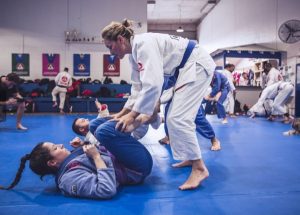 This is simply the best way to maximize the time you spend trying to apply the techniques against resisting opponents. One black belt friend put it this way "When a professional basketball team is practicing they don't just play a whole game. They break up practice into specific game situations and repeat them to maximize their skill and knowledge in that particular area." And so should you with your Jiu-Jitsu.
What is your favorite tip on improving a specific position?
Credits: Mark Mullen
Gracie Barra Black belt based in Asia